Since 2019, a joint Czech-German-German-Italian-Kenyan project to save the nearly extinct northern white rhinoceros has been underway. Using the oocytes of the last two living females(who were born in captivity in the Czech Republic) and frozen sperm from the last two males who died of natural causes in Kenya, the team is trying to create embryos that would then be transferred into females of the closely related southern white rhino living in the Ol Pejeta Concervancy.

In 2015-17, three small-scale projects (worth cca EUR 35 thousand) to equip the Itibo health facility in western Kenya were implemented.

In 2015-19, a joint Czech-Slovak team of doctors worked repeatedly at "The Mater Hospital" in Nairobi, performing cardiac surgeries on paediatric patients.
The launch of the mission in March 2019 was attended by the First Lady of Kenya H.E. Margaret Kenyatta.

In April 2018, a joint V-4 project was launched in Kilifi province to support the re-establishment of cashew nut trees.
The project later included also the provinces of Lamu and Kwale. Funding for the project amounting to EUR 2 million was allocated from the EU Trust Fund. The project will be completed in 2021.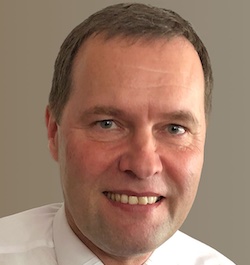 Embassy of Chez Republic
Martin Klepetko
---
Embassy of the Czech Republic
745 Tende Drive, Lavington
00603 Nairobi
Phone: +254 774 420 460
Email: nairobi@embassy.mzv.cz
Website: www.mzv.cz/nairobi